What are Cute Ankara styles for wedding occasion? You open the wardrobe, and the first thought is 'I have nothing to wear again.' This topic is familiar to almost all the girls on the planet. We are ready to save you. See the best looks and create beautiful images for a wedding event.
Cute Ankara styles for wedding are not new, after all, this is a fabric that looks utterly traditional for Africa. This is why it has often been chosen for dresses and ensembles for special occasions. Let's now take a look at several very interesting ideas of wearing Ankara styles on such a special day.
SEE MORE⇒ Royal Ankara Styles For Posh Ladies-See 40+ Posh Ankara Dresses
Ankara fabrics are bright enough to do without much decoration and look absolutely traditional and native. If you attend a wedding made in a native style, there's no better choice for you than an Ankara dress combined with Nigerian jewelry and an elegant gele.
If you're looking for the latest Ankara styles for a wedding or for your owambes, then you'll like this ones. Also, if you're interested, we have some nice ideas about what to wear to a wedding here, you'll love them as well.
Fashionistas will agree with us that there are some incredible styles you can see with your Ankara that will make you the center of attention at any occasion, these are styles that are referred to as exotic styles and if you love classy, then you are going to fall for some these styles we have gathered below.
The color and print of Ankara outfit should attract attention, even if you are in the opposite side of the hall. The attire's tone must stand out among the plenty of expected colors.
Below are 150 Cute Ankara styles for wedding occasion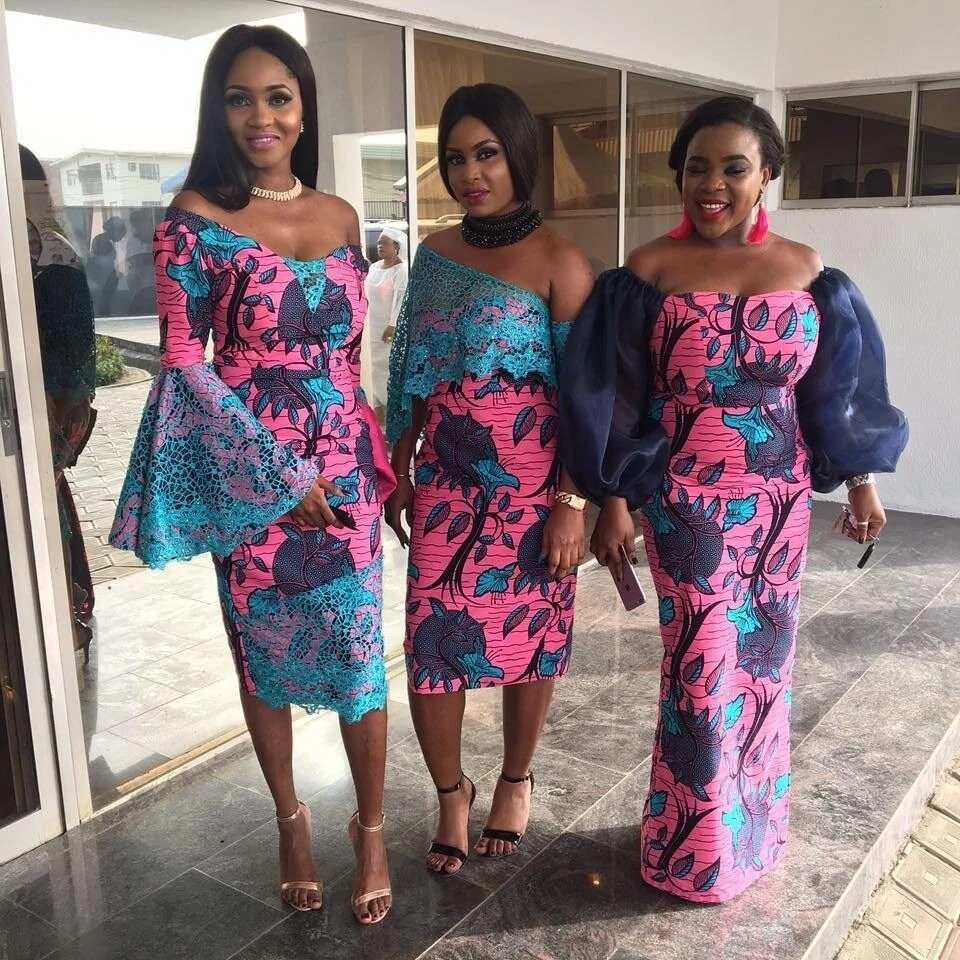 SEE MORE⇒ High Class Ankara Styles For Classy And Sophisticated Ladies-80+ Designs