Fulani Hair Braid Styles-Fulani-inspired braids were all the rage this past summer. I may be a bit late to the parade, but I am here for them.  According to Wikipedia, "The Fula people or Fulani or Fulɓe, numbering between 20 and 25 million people in total, are one of the largest ethnic groups in the Sahel and West Africa. "
The way the Fulani people fashion their hair is unique and fabulous. They always make braiding hair so beautiful and attractive. We love the Fulani culture.
Their long hair is put into five long braids that either hang or are sometimes looped on the sides. It is common for women and girls to have silver coins and amber attached to their braids. Some of these coins are very old and have been passed down in the family. The women often wear many bracelets on their wrists.
So, therefore, we have selected this 40  Fulani Hair Braid Styles for our Divas!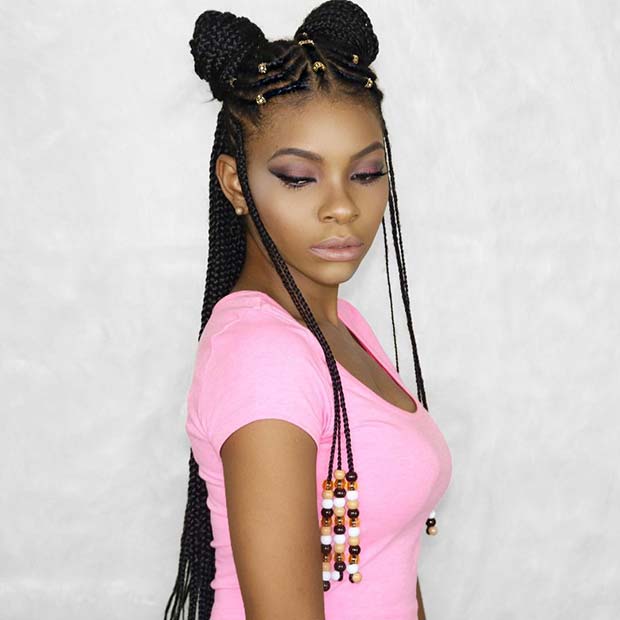 CLICK ON THE LINKS BELOW TO SEE MORE⇓
Amazing Ghana Weaving Styles For Every Fashionistas-50 Gorgeous Styles
Hairstyles for girls-Here we have 60 beautiful hairstyles for your baby
Styles for Natural Hair- Here we have 50 ways to style your natural hair