We have freshly picked these Trendy Wedding Aso-ebi Styles in one place for your viewing pleasure. Take a look at the show-stoppers that have been chosen by us just for you. It's that time of the year again. Starting from August to Ember months, this period is known to be busy months because of the festivities; Ramadan, weddings, family parties, end of the year parties in corporate organisations and every other kind of parties you can think of.
To stand you out at these parties, we have selected our top 5 celebrity-inspired Aso-ebi styles for you to pick from. Thank you later.
SEE ALSO⇒Blouse & Gown Styles For Traditional Marriage-100 LATEST DESIGNS
Saturdays are automatically for Aso-Ebi outfits! Enough of the boring styles you have worn to the previous weddings you have attended because this time you are changing your game! To have a special spot for as the hottest guest at the wedding, here are a few trends to look out for when selecting your next Aso-Ebi outfits.
It's all about the details in your outfits- the ruffles and glitter are the major focus for a super chic style. You go for either of the two-the ruffles or the glitter or you can be "glam-er" than that with a combination of the two details.Anyone works!
Note that for your outfit to be hotter than the others, go for a more structured outfit that cinches at the waist like a corset would. It brings your body shape and your outfit is more appealing when you wear it but don't go overboard making it too tight, As an esteemed wedding guest, don't forget to accessories properly. Your accessories also do the talking. Get the right shoes, purses that match and jewelry that blends with the entire outfit.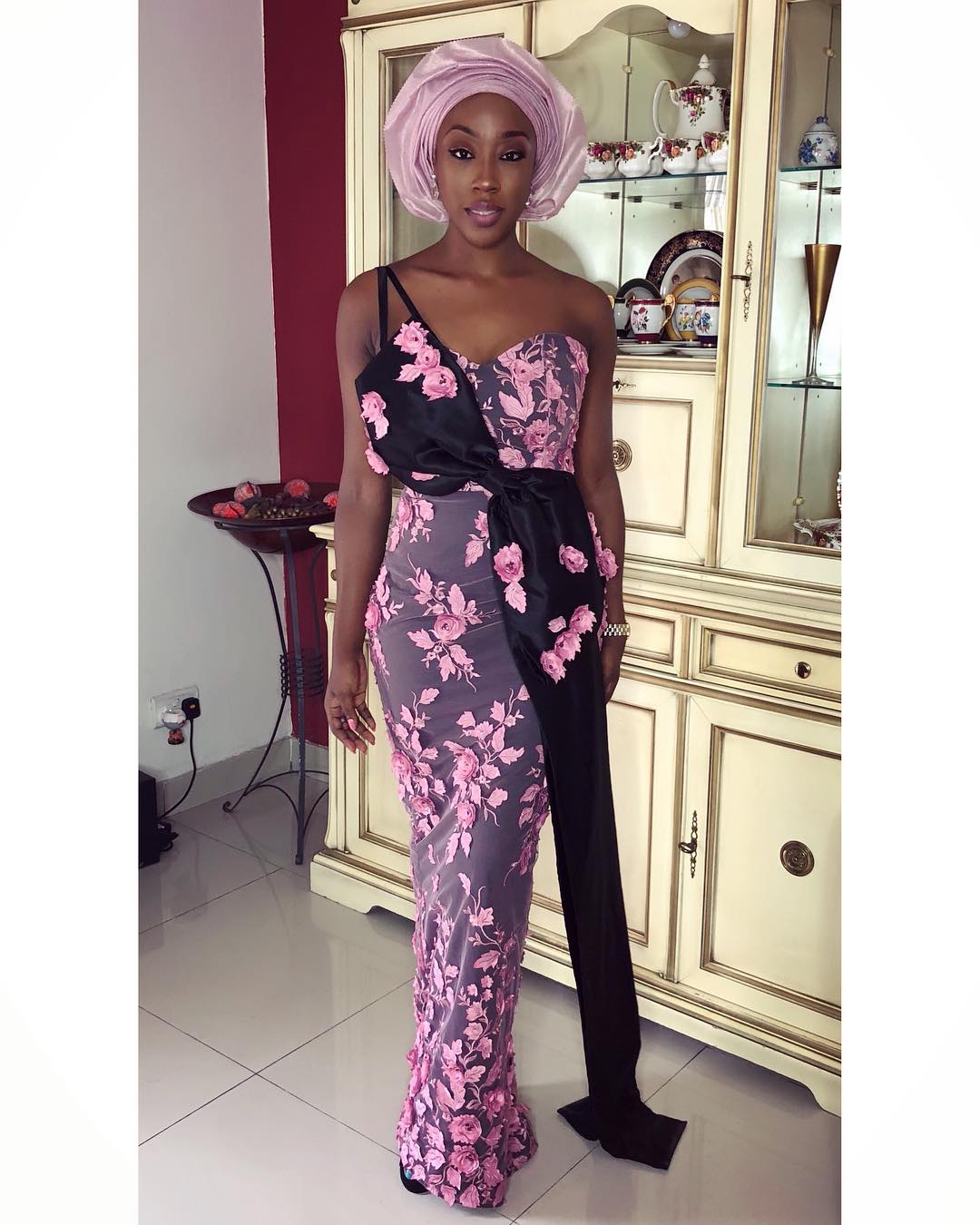 Trendy Wedding/Aso-ebi Styles
ALSO SEE↔Latest Aso-ebi styles- 80+ TOP Aso ebi Styles For Your Next Owamba